Talk to a Lending Specialist
Request a call back

Make an appointment
Book a time that's convenient for you and one of our loan specialists will give you a call

Please fill out the form below to make an in-person appointment at our North Sydney Head Office
Mortgage House has mortgage brokers throughout New South Wales, Queensland and Victoria. We can help you find a loan package that's tailored for you.
Lambert Group Finance

0285187421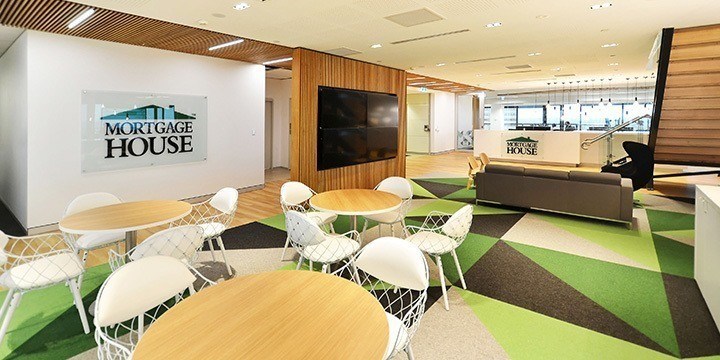 Address

Level 34/101 Miller Street, North Sydney, NSW 2060

GOOGLE MAP

Postal Address

PO Box 1962 North Sydney, NSW 2059

Fax

02 8116 1099

Email
A dedicated, professional and quality team will provide their specialist and personalised advice for your entire home lending needs 6 days of the week. The team has over 30 years experience and adheres to strict set of business practices, standards and ethical behaviour. Their diverse finance related customer service background means a high level of customer service is second nature and always aim to achieve a great result. For life's big decisions our experience, skills, knowledge can deliver the very best in achieving your financial goals and success.
For any urgent matters, please email [email protected] OR contact Mortgage House support team on 02 8116 1020.
At Mortgage House we believe that it is essential for our customers to be able to provide feedback and be given the opportunity to voice any concerns in order for us to respond appropriately to any complaints or disputes.

We also value your feedback on what we do well and as such also seek compliments when they are due.

We and our Branch Network are members of the Mortgage & Finance Association of Australia (MFAA) and as such we are also subject to the requirement to have in place an Internal Dispute Resolution (IDR) procedure.

Please email your feedback to [email protected]
You can lodge compliments or complaints by contacting our Customer Relations Team:

Telephone – 02 8116 1010
Facsimile – 02 8116 1099
E-mail – [email protected]
Post – PO Box 1962 North Sydney 2059
In the event that your experience is anything less than exceptional and you require assistance in resolving a matter, we invite you to meet directly with Senior Management to ensure a prompt and favourable outcome. We encourage a face to face meeting, over coffee, to provide you a personalised service with key decision-makers within the organisation.

Alternatively, you may send written details of your matter and we will contact upon delivery of the letter to confirm we have received it and to provide a timeframe to have the matter resolved.

In all cases, we will keep you updated throughout the process and work with you to resolve the matter in a timely fashion.
If you do not wish to receive marketing information, you may at any time decline to receive such information by contacting our offices by telephoning (02) 8116 1010 or by writing to us at [email protected]. We will not charge you for giving effect to your request and will take all reasonable steps to meet your request at the earliest possible opportunity.
If we do not reach agreement on your complaint, you may refer the complaint to an ASIC Approved External Dispute Resolution (EDR) Scheme.

Our external dispute resolution provider is The Australian Financial Complaints Authority (AFCA) Phone 1800 931 678, www.afca.org.au

External dispute resolution is a free service established to provide you with an independent mechanism to resolve specific complaints.
When you contact Mortgage House, you don't speak with call centre staff who run through a script, trying to find a solution off a computer screen. When you contact Mortgage House you speak with lending specialists, staff who are trained to help you find a suitable home loan and realise your property dreams. Our lending staff are on hand from 8am to 6pm Monday to Friday, and 9am to 1pm on Saturday. If you want to speak directly with our lending specialists, you can call on 02 8116 1020.
Given how busy life is today, you can also arrange a time for Mortgage House to call you. Fill out your details in our Enquiry Box below, and we'll get back to you within four business hours. If we don't catch you by phone, we'll send an email making it even easier to get back in contact with us at your convenience.
At Mortgage House, our clients always come first, and that's why we offer the service that allows us to make an appointment with you. All you need to do is select the day and time, fill in your contact details and we will call you back. That kind of convenience is why Mortgage House is proud to say we offer a level of customer service unheard of in the industry.
If you want to speak with a lending specialist face-to-face, then Mortgage House has a range of branches and mobile branches around New South Wales, Queensland and Victoria. Their contact details are listed on this page . All you need to do is give them a call or send them an email and make an appointment. You can also come into our head office in North Sydney or email staff there directly on [email protected].
And that's not all the ways to get in contact with a Mortgage House lending specialist. If you still have the technology, you can fax us on 02 8116 1099. For some people, fax is still a safe way to send whole documents, especially if you are at home and don't have access to a scanner or modern printer.
As we mentioned above, when you call Mortgage House you can speak directly to the person who can help you find a suitable home loan for you and your family. We understand how important it is to continue dealing with the same lending specialist, if possible, during the home loan application process and beyond. Having someone you have built up a rapport with, someone you trust and someone who you can go back to at any time with any questions is part of what sets Mortgage House apart from other lenders and banks. We treat you just like a member of our family, and we want to work closely with you, doing everything we can to help you achieve your property dreams and investment goals.
In keeping with Mortgage House's focus on ensuring consistency throughout your application process, you can contact your lending specialist directly. Their name, direct line and email address is provided below, allowing you to bypass the main customer service line. As well as saving you time, it can also help you avoid having to explain things to multiple staff members and ensure your documents get exactly where they are needed, immediately.
As one of Australia's most awarded non-bank lenders, Mortgage House offers a large range of loan and mortgage finance options, but we are about a lot more than just that. With a recognition of the limitations of the loan and mortgage finance market, we have chosen a path, since our humble beginnings in 1986, that ensures a continued focus on being competitive with our rates, offers product diversity and – significantly – provides a level of customer service simply unheard of in the industry.
And we do this by tailoring product and service outcomes to the exact needs of every client, through:
Actively listening to our customers' needs – not what we think their needs may be
Always identifying the best loan and mortgage finance products and options for each customer
Providing on-going support throughout the life of the loan
Engaging our specialist technology to ensure a simple and seamless process for the customer
Providing the customer all the tools, knowledge and experience that Mortgage House can provide.
Providing a solution that really does meet your needs is more than just a catchphrase for Mortgage House. It is a genuine desire. We have set up our business and our business practices with that desire in mind. It is the core of everything we do. It's also one of the main things that separates Mortgage House from our competitors, as does;
Providing a wide range of tailored, flexible and competitive rates, loan and mortgage products. We listen and understand what our customers want and develop appropriate products and solutions for them.
Making the process easy. Through Mortgage House's proprietary technology and processes, we have made the application process safe, secure and seamless for all our clients and their families.
Quality end-to-end-service. At Mortgage House we provide the kind of customer care few lenders do, or can even imagine. We do that by employing highly-skilled staff who will be alongside you throughout the whole process, and over the life of the loan.
Mortgage House is always open to feedback, of all kinds. And that's because we believe it is imperative for all our clients to have the opportunity to have their say. Whether they are voicing their concerns and needing a response, or looking to compliment us on our service or products, all kinds of feedback is welcome. And we want to know as much as we can. To respond appropriately, Mortgage House realises it is important to get a full detailed understanding of the feedback. The company, and all our branches and mobile staff, are members of the Mortgage and Finance Association of Australia (MFAA). That means we are required to have in place an Internal Dispute Resolution (IDR) procedure. You can email all your feedback to [email protected] or lodge compliments or complaints by contacting our Customer Relations team directly on:
Phone: 02 8116 1010
Fax: 02 8116 1099
Email: [email protected]
Post: PO Box 1962 North Sydney, NSW, 2059
Another of the ways Mortgage House puts clients first is by giving them the opportunity to apply for a home loan online. While applying over the phone with our lending specialists can be simple, making an application online can give you even more flexibility. Our process is easy and uncomplicated and your application is treated exactly the same way as if you gave us a call, dropped into our branches or had a visit from our mobile staff. Applying online means you can start and pause your application whenever you want, as it's designed so you can do it while sitting on your sofa or at  your kitchen table. And if you're successful, you can check your mortgage balance online, at the same time you check your bank balance. Mortgage House's online application process can be just as convenient as all the other online activities and service you access every day.
There are a few things you will immediately need when you begin an online Mortgage House home loan application. They are:
Contact details of the applicants
Online banking details
Information about all your assets
From there, you're ready to begin, and it should only take about 15 minutes. If you want, you can securely link your current bank account details, and your home loan application can be fast-tracked. That's a great way to save time and save a bit of the usual stress that comes with finding your dream home.
How it works:
Enter all the relevant details using our simple 5-step online form
Link all your current online banking details
Talk with us about your assets and expenses, including investment property information such as rental income
Upload any key documents, such as ID or proof of income (payslips), share certificates etc
Our lending specialists will contact you to assess or approve your loan.
Why Choose Mortgage House?
Award Winning
Award Winning
Approachable
Approachable